How a Consistent Pilates Practice Benefits Runners
You may know how Pilates benefits cyclists, particularly in preventing injuries and strengthening for a better cycling experience. But did you know that it applies to runners, too? In my Tucson Pilates studio, Body Fundamentals, I've seen many of the same benefits that cyclists experience also often apply to runners who incorporate Pilates into their training.
 Pilates increases your overall body awareness, improves alignment and balance, whether at rest or in motion, as well as promoting better body mechanics.  More importantly, learning to move from your muscles instead of your joints benefits runners by protecting the joints more effectively during running.
If you're recovering from an injury, Pilates can be a tremendous complement to your post-rehabilitative process.  Adding Pilates will decrease your recovery time. In fact, your physical therapist may incorporate Pilates-based exercises or even teach Pilates on the reformer as part of their program for you.
Breathing, body mechanics and protecting the joints are key benefits of practicing Pilates and crucial to a healthy runner.
How do you approach your run?
Think of your posture and breathing. Do you have techniques to consciously prepare yourself each time you set out for a run?  Imagine how much more effective your results could be if your conscious preparation were supported by Pilates. You gain:
increased awareness of your gait and body mechanics
Increased endurance and speed
improved balance and posture
longer, steadier runs thanks to better breathing patterns
Most importantly, you'll protect your joints!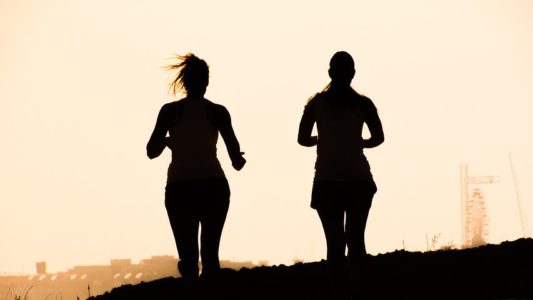 The best part about Pilates? As a runner, you'll see and feel the benefits quickly.  No matter where you are with your training and fitness level, I encourage you to find the Pilates class that fits your needs – and a teacher you connect with.
For example, here in Tucson, I've created a number of Pilates Equipment classes at various levels that combine the Wunda Chair and Classical Mat work to teach Pilates progressions in challenging ways. Because it's a private studio, each student receives close personal attention with a focus on form and precision.  Call me with questions or to schedule a session.