Geneviève presents workshops that are clear, concise, inspiring and beautifully focused on the details that matter. She has the leadership skills and movement experience to accurately redirect perceived difficulties into positive outcomes for each student without losing the concentration and focus of the group, or the workshop itself. -Diana Bailey Founder & Director of Essential Motion Inc.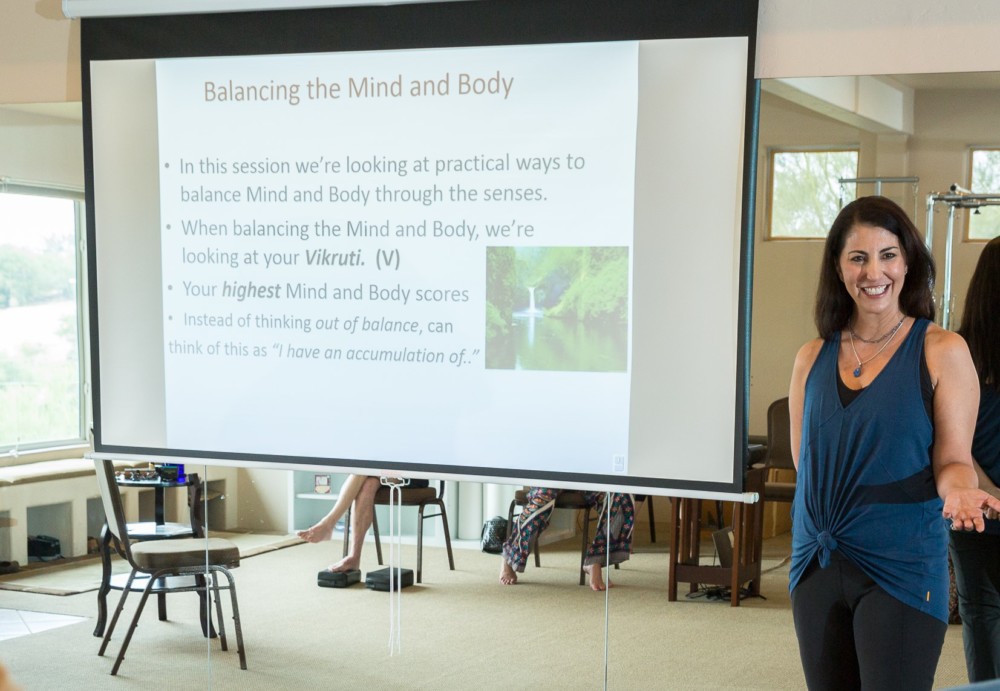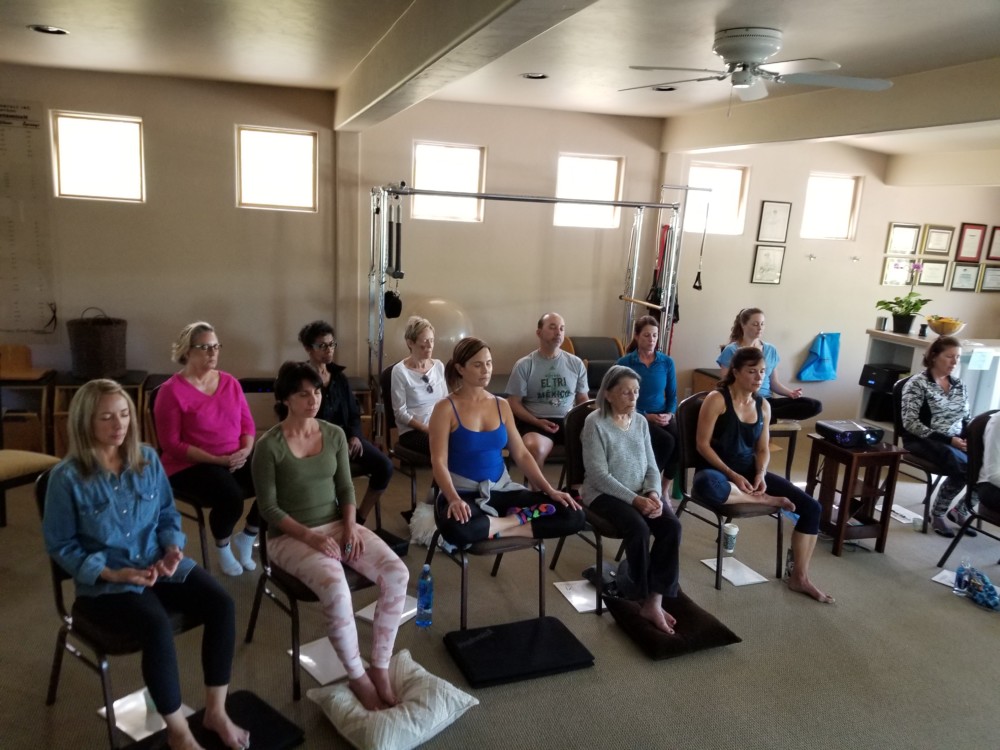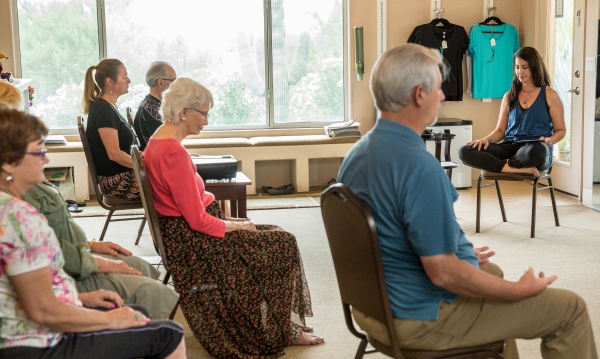 Body Fundamentals is a boutique Pilates & Wellness studio. We offer Integrative Health and Wellness services to complement your Pilates programs. Wellness services include Corporate Wellness programs, Private Lifestyle consulting,  the Chopra Center's Perfect Health Lifestyle Program, and Meditation.
Pilates In-Studio Sessions
Private (one-on-one) and semi-private (2 people) are offered in our boutique Tucson studio. Weekly Master class Quartets and Pilates Professional Mentoring sessions are available to Professional teachers and Teachers in training.
Private and semi-private sessions on the apparatus and mat are tailored to students' needs and goals. Our aim is to provide you with a whole-body movement experience in a serene environment while teaching you the principles of Pilates.
 Professional Mentoring
1:1  Mentoring sessions are available for Professional Pilates teachers, Teachers in training, and Studio owners seeking support. These hour-long sessions give Pilates professionals an opportunity to work on their own skills, endurance, and strength and gain a deeper understanding of advanced protocols.
Sessions may also include support for teaching, such as:
Cueing- physical, verbal, and non-verbal.
Movement regressions, progressions, and modifications for injuries various health conditions.
Program creation and development for privates, semis, and small groups.
Presentational skills for teaching groups of any size.
Available in person or virtually.
Pilates Seminars & Workshops
Workshops, Seminars, and Continuing education for studios, teachers, and destination resorts are available upon request.
Popular topics include:
Wunda Chair Progressions
Pilates Matwork intensives
Foam Roller workshops
Reformer progressions & transitions

About the Roller...
Foam Rollers are a great tool for balance, spinal alignment, postural correction, and pain relief.  Foam Roller Workshops and customized home roller programs are available by request.
"I use the Roller daily with clients in the studio and am continually surprised by how quickly it can realign the spine as well as help relieve back pain" - Genevieve
Meditation & Wellness Group Classes
Based on her meditation practices learned as a child from her father, during her studies of Shaolin Ku and expanded upon using Primordial Sound Meditation, these classes are designed for everyone. Each class has a special focus:
Anti-Anxiety Meditation
Achieving Restful Sleep
Connect to Calm
Cultivating a Daily Spiritual practice
Brain Health & Mindfulness
Getting out of Fight/Flight
Meditation & Manifesting
Overcoming Fear through Meditation
Reconnect to Joy
Our 90-minute Meditation classes are offered throughout the year.  All classes include:
 MIndful Breathing techniques
 Interactive Wellness presentation
30 Minute Guided Meditation
Employee Wellness programs, executive training, and group training for businesses that focus on meditation, mindful awareness, and stress management are available. To discuss your company's training goals or receive our Employee Wellbeing information packet, please email Geneviève.
Optimal Lifestyle Consulting
Using the science of Ayurveda as the foundation, combined with modern healing practices, one-on-one lifestyle sessions focus on an assessment of your specific needs. Through questions and diagnostic tools, we will identify areas of imbalance and introduce tools to help you re-establish balance.
These tools include:
a personalized diet that works for you
 creating a daily routine
 integrative nutrition
 mindful movement
 heart-healthy meal planning
herbal support
 sleep optimization
 mindfulness integration
 stress management techniques
If you desire better health, increased energy, self-healing, anxiety and stress relief, or learning to develop more meaningful relationships, call to schedule a private session. * Consultations may be done in person, by phone, or online.
*All private sessions are strictly confidential.
Chopra Perfect Health Program
Based on Dr. Chopra's book Perfect Health, The Whole Health Lifestyle program was developed by Drs. Deepak Chopra and David Simon. It represents the integration between principles of modern science and insights from the world's timeless wisdom traditions.  As your Chopra-trained Instructor, Geneviève will guide you through five distinct lessons that teach you a powerful regimen of Ayurvedic & Integrative Health practices that teach you to bring balance and healing into your life.
You learn:
 ayurvedic nutrition
 aromatherapy
building resilience on a daily basis
 how to reduce emotional turbulence
 how to communicate more consciously
 your personal mind-body type
 a balanced sustainable path to wellness
 stress management techniques
tools for weekly and monthly cleansing and detoxification
Introductory Meditation Course
4 Week Meditation Course -
In this introduction to meditation, participants learn the benefits of meditation, as well as an introduction to different types of meditation. Students learn to recognize the primary stress responses, and how those responses immediately impact our physiology.  Students are given tools to increase awareness of these responses with specific attention to recognizing the "fight/flight/freeze: response, and how to change it.
The course begins with a short educational segment on meditation. There is an instruction to mantra meditation technique and attendees will be led through it at each session.  Breathing techniques (Pranayam) are part of each session's practice. Chair Yoga sequence per your request before guided meditation is available as part of the curricula.
Each class ends with intention setting for vibrant health, mental clarity, and greater peace and well-being. Students also learn what experiences to expect during meditation and how to deepen their home practice.
The weekly practical meditation experience helps students not only create a home practice but encourages mindful awareness at the office with their fellow employees.
Receive clear guidance for living a spiritual life in our secular world.
Handouts & Reference Materials
Breathing techniques to reverse stress
Benefits of Meditation
Daily practice guidelines and support
Meditation door hanger
Benefits:
Meditation:
Lowered blood pressure and hypertension
Relief from depression
Relief from anxiety
Decreased cholesterol levels
Restful awareness- the counterbalance to fight/flight/freeze
Improve Focus
Inner relaxation
More restful sleep
Build new neural pathways and change your physiology