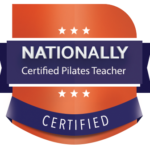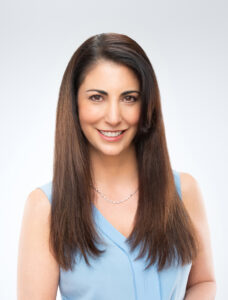 Geneviève Nedder is the director and founder of Body Fundamentals, Inc. a Pilates & Wellness Studio in Tucson, Arizona. She helps clients achieve optimal health and make positive lifelong changes, through Movement, Meditation, Mindfulness, and Nutrition.
In addition to teaching Pilates full-time, she presents customized health and wellness programs for small businesses, corporations, and destination resorts. Her Mind-Body Wellness programs build immunity, resilience and help improve overall health. She is also available for private consulting services.
Professional Certifications
Her extensive Pilates education includes an in-depth, decade-long study with Pilates elder Ron Fletcher who certified her directly.  Additionally, she certified with Master Teacher Barbara Huttner during a two-year comprehensive teacher training program.  She is certified through NPCP (National Pilates Certification Program),  and a graduate of the Essential Motion Inc., Post-Rehabilitation Program a year-long intensive which uniquely qualifies her to teach Pilates post-rehabilitation.
She continues to be a student of movement through regular continuing education and dedicated daily practice.
Since 2014 she has studied under Dr. Deepak Chopra and his team of educators at the Chopra Center for Wellbeing, now Chopra Global. Trained as a Perfect Health Lifestyle Educator by Dr. Deepak Chopra and other leading Ayurvedic experts, she is a certified Ayurvedic Lifestyle Consultant and Counselor. She is deeply committed to helping people experience balance and healing through Ayurveda- the science of transformation focused on improving the quality of one's life.
Additional Pilates & Movement Education
Rehabilitative Pilates training in Postural Correction, Gait-Patterning, and Movement Analysis. 
Her 28-year teaching career includes weekly coaching of athletes, Pilates instructors, and high-level executives as well as those seeking to manage chronic pain. She founded her first two Pilates studios in 1996 and 1997 while living in Denver, Colorado, re-establishing in Tucson in 2000. 
In addition to practicing Pilates, clients learn tools that help them:
Integrate mind/body awareness

Correct harmful movement patterns

Reverse the Stress response
Prior to Pilates, Genevieve trained and studied at Pepperdine University, The National Theatre Conservatory, The University of Arizona, and The Oxford School of Drama. 
She directed and performed on stage, in television, film, and video in London and Oxford, England; Edinburgh, Scotland; Los Angeles, California, and Denver, Colorado, Tucson, and Phoenix, Arizona, and other U.S. cities.
Professional Organizations include Pilates Method Alliance since 2002, National Pilates Certification Program, and SAG/AFTRA since 1997.
Contact Geneviève directly to schedule pilates, meditation, and lifestyle consulting, or to learn more about employee wellbeing programs. Learn how Genevieve discovered Pilates. Read her story "The Unexpected Cure."
Connect : e-mail or call:(520) 299-6541