A rare spirit: Celebrating Lynne Dusenberry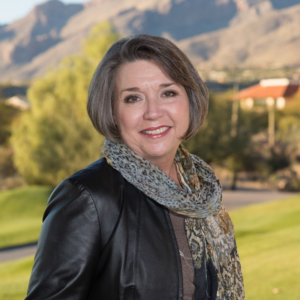 When Lynne Dusenberry began Pilates at Body Fundamentals in August 2004, neither of us realized that 17 years later we'd still be practicing and laughing together every week (until COVID19 prevented it). A disciplined, dedicated Pilates enthusiast, she continues her multiple Privates and semi-privates today.
Lynne and I bonded immediately over our love of dance, theatre, and the arts in general In fact, while many fellow Tucsonans know her as one of the University of Arizona's leading legal voices for over 33 years, or as a dedicated community volunteer, not everyone knows just how extensive and impressive her service career has been.
Lynne Dusenberry & Leadership
She's served as a lieutenant with the US Navy's Judge Advocate General's corps, continuing in the reserves after leaving active duty in the Navy. She has volunteered her expertise and leadership with many local organizations: Angel Charity for Children (over 40 years), Child and Family Resources, the Humane Society of Southern Arizona, the Girl Scouts of Southern Arizona, Habitat for Humanity Tucson, the Pima Council on Aging, United Way of Southern Arizona, and Arizona Public Media.
It's no surprise that the Greater Tucson Leadership Council voted her 2017's Tucson Woman of the Year, leading T. VanHook, CEO of Habitat for Humanity, Tucson, to share the following quote about Lynne.
"Lynne is a rare combination of an entrepreneurial spirit driven by kindness and an honest commitment to her family, friends, neighbors and to making the world a better place for everyone."
Lynne has worked on the board of Arizona Theatre Company for over 4 years and led a massive campaign to get the theatre back on track financially. Rumor has it that her first board meeting in 2016 was a doomsday event: to keep its doors open, the theatre needed to raise $2million.
Instead of running for the door, Lynne calmly laid out action steps for the board and staff leadership to not only keep the doors open but also help launch ATC into a successful 51st season.
From day one, Lynne Dusenberry has been one of our true favorites here at the studio, even though we try not to have favorites, simply because she never misses an opportunity to bring laughter and joy to our sessions. My favorite things about her are her humble kindness, her unique view of the world, and her generosity.
Please join me in celebrating a beautiful mover and inspiring woman. Congratulations Lynne, and Thank you - may we look forward to many more years of Pilates and friendship!