Simple Solutions for Back Pain – #4 heat
Heat therapy is highly effective.
Whether your pain is low back, upper back or a combination of both, heat therapy is an inexpensive and easy way to get relief.
With so many experts, products and varying opinions it can be confusing and overwhelming about how and where to start.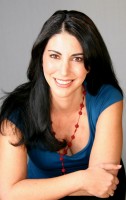 I'll share details of my successes and failures with therapies in posts to follow. For now, here's another simple solution for relief.
Use a heat pack.
A simple starting place is a heat pack. This is Dry heat therapy. If you don't already have one, you can purchase a heating pack that warms up in the microwave at Target, Walgreens, most Health food stores and spas.  Ask me if you need help. Packs come in a variety of forms; including, rice filled and gels.
Apply the warmed pack to the part of your back that aches and begin with 10-15 minutes. 10- to 15 minutes is generally sufficient; however, if your pain is intense, you can increase your time to 45 minutes to an hour.
Safety Precaution: Heat should never be used for a new injury. This will prolong your healing process and could increase inflammation. The general rule of thumb is ice with a new injury for bruising, swelling and pain. Ice for 48 hours as much as you can. In most situations after 2 days, it's safe to begin using heat. Please check with your Doctor before beginning any therapy.