Simple Tips for Cleansing & Body Rebalancing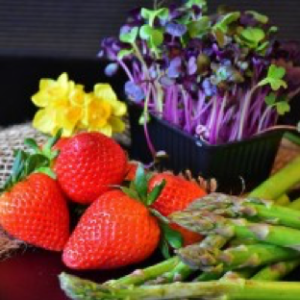 Start your Fall off with more energy! Each time we embark upon another season, the genuine desire to make positive changes for ourselves is strong. However, often our motivation is hard to sustain, especially if we try to do too much all at once. My suggestion for cleansing is to begin simply, phasing in changes gently as each new behavior becomes a habit.
Many of you have asked me about cleansing. We cover fasting and cleanse options in the Perfect Health course, and also in Optimal Lifestyle Consulting but for now I'd like to give you some simple ideas to detox and re-balance. There are many over-the-counter remedies that promise to jump-start your body's cleansing process and help you lose weight quickly. Some of them are quite good. However, you can achieve the same results with a more natural, organic approach.
5 Tips for Cleansing & Body Rebalancing
Focus on locally grown fruits and vegetables.
Choose non-GMO produce.
Eat homemade broths, soups, and stews.
Drink freshly prepared organic fruit and vegetable juices or smoothies.
Eat foods that are easily digestible.
Note that these tips apply not only during the change of seasons, but any time you have a major life transition. It's a gentle way to reset your immune system and digestion.
Cleansing or fasting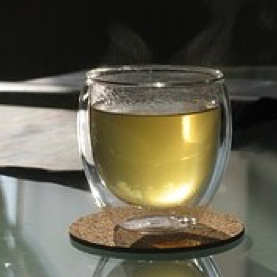 In Ayurveda, we adjust our eating and lifestyle to be more in alignment with seasons. Seasonal transitions are a good time to either fast or cleanse. To best prepare your body for a fast or cleanse:
Reduce your intake of processed, canned, frozen, or fried foods.
Consider a one-day liquid fast, which may include water, fresh juices, soups, and herbal teas. I like to do this on Sunday when I have no plans.
Make homemade Ginger tea.
Drink warm water throughout the day.
Even 1 day can be highly beneficial for detoxification, as well as helping with mental clarity. Consider a gentle 1 day cleanse or fast.
Each season brings new challenges as well as opportunities for change and transformation. It's the ideal time to create better health practices. And keep in mind that just because you may stray from a resolution, it doesn't mean the practice is a lost cause.  Remember to celebrate the small victories as well as the large wins. Be sure to give yourself grace as you go through the process.
In health,

If you're intrigued by the thought of changing your health for the better, ask me about Private Lifestyle Consulting. I can be reached at change@bodyfundamentals.com or 520-299-6541.