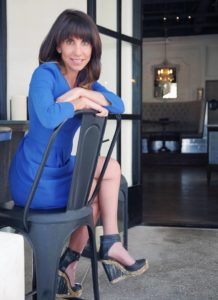 The Little Things
By Guest Writer Paula Taylor
About four months ago I started asking my sister questions about details I noticed at the Body Fundamentals Studio, little things she does, provides or creates that often go unnoticed or recognized. As a marketing and branding professional this annoyed me. Frankly I kept asking why she didn't promote all these little touches.  Genevieve would smile and simply say, this is just part of how I give back, building a place that's about connection not isolation.
 I suggested she make a list of all those unique touches that make Body Fundamentals special.
I wanted her to mention at least some of the special details and little gifts she provides such as: the best of its' class air purifier, the selection of teas which she makes available to her clients served on fine china, her custom aromatherapy sprays she creates daily for the studio. The filtered water, the constant availability of handouts for further reference and home study and the fruit and  organic snacks she always has at hand for anyone who needs them or just wants them.  I could go on and on.  As I started thinking about all those details, I pondered the little things in my life that have become the source of strength and sanity, and more importantly how a life lived without honoring and creating special little touches daily may be a life not lived at all.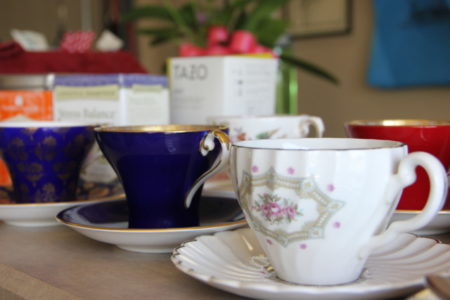 Last spring I returned home to Tucson from a brief move to Portland, Oregon for a high paying, corner window corporate job  that  abruptly ended for a variety of reasons,-  not the least being my father was about to undergo prostate surgery and the family needed me. Well, that's the story I told myself.
The truth is I think I needed them more than they needed me.
I returned home a woman cornering 49 years old, settling into her divorce, adjusting to a life unknown  with no job in site and watching her little mini Australian Shepherd begin a long sickness that took her away a few months ago. It's been a hell of a few years! What was supposed to be a one month stay in my old bedroom from high school, lasted five months and turned out to be the biggest gift the universe has ever sent me. Those who know me will note that I am not the most hippie dippy of gals. I'm fashion obsessed, fitness addicted, and have "type A" tendencies towards work. So balance isn't exactly in my toolbox. That role in the family chiefly is held by my big sister Genevieve.
Living with my parents was full of little tender moments and was a reminder of who I am and the beliefs that my family and I hold.
In my parents' home precious moments start early.  Around 5AM  Dad begins practicing his Tai Chi and morning workout. Thoughtfully, he heats my water for my tea the moment he hears me emerging from my old room.  We inevitably meet in the kitchen, I am waiting for my water  to boil  for my cup of Zen tea,  ( which mother keeps  stocked in the pantry ),  he building his oatmeal and fruit ( his daily breakfast ).  Usually by 7:15AM he calls up to my mother to encourage her to wake and join him downstairs, greeting her at the bottom of the stairs with a kiss.
Mom, not a morning person struggles to grab her coffee and provide acknowledging nods to Dad as he tells her about the news, his golf game or something new with the business deal.Essentially I am running out the door the moment I wake prepping for yoga or Pilates or a walk already listening to a podcast focused internally on me.  I give them hugs goodbye, kissing them both and quickly telling Mother my schedule as she wants to make sure that if I am home for dinner she makes something I will like.  The little things!! Mother has lived a life consumed with details that make all our lives better. Little things that often may go unnoticed. But this blog post isn't meant to be about me.
It's about the value of the little things in life that make life better and more meaningful.
Simply put I've realized the little things significantly reinforce each of our spirits enabling us to move forward with our own journey. These are the little things that help us stay in the present moment and enriches a life that incorporates such special touches daily even if those around us are unaware or selfishly too busy to notice.
These little things make me think of my sister and her beautiful Pilates Studio and of our family values around small business, community and connection which she has incorporated in her business- and my parents automatically create in their lives.
No matter how many big shiny studios open with fancy locations or how many people are running toward the newest fads, the group fast paced workouts or the internet and apps that encourage isolation or connection digitally, they are missing  something about which my sister spoke. It is that human connection. It is that sense of giving back.
 It is the little things!
It is not uploaded from New York studios while people ride bikes in their homes with a hot shot teacher calling out your fake name. Yes, the workouts may be great, the energy high and you may well receive some amazing physical benefits.
I personally like these fast-paced solo moments. But what about the spiritual or holistic benefits? What about the moment to moment connection to self and others? I'm not suggesting you stop working out, but I am suggesting you look at the little things those around you are providing to your overall sanity. I know this from my own personal journey as it wasn't until I stopped physically pushing through life that I started living.
From Routine to Ritual
We all have daily routines and repetitive not so sexy tasks like; washing dishes, work projects, dealing with a screaming toddler or grandchild. Getting someone somewhere. All the time!! All the driving!! All of it!! I guess my point is we all have tasks that burden us each day. We find little joy in them or sometimes we even dread them. The truth is it doesn't have to be that way if we can approach everything we do as ritual as a "little thing ".
So as I try to incorporate more "little touches " in my life , I urge you to seek  a life that is more than just the hardest physical workout you can tolerate, or the best high paying job. We need more than technical connection and group participation. We need to strengthen our souls and rediscover our sanity. We need to know we are seen and connected to others who see and care about us. Yes, and even sometimes often we need to be cared for by another.
The little things as are done by my sister, the caring, the quiet giving back, the attentive awareness of all the needs of her clients fulfill more than just the physical Pilates training she provides. These little things as in the tradition of my family, nourish the soul and informs us that we are seen, we are connected, we are cared for. Fill your life with the little things that show who you are and how you care.